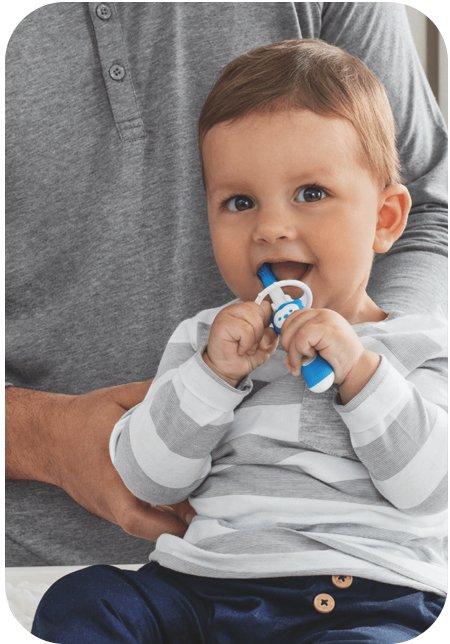 Oral Care & Teethers
For your baby's healthy oral development
Good oral hygiene and dental care from the start is important for babies' healthy dental development. With MAM Oral Care products, babies and parents can get started with an early oral care routine and make brushing fun. MAM Teethers offer relief during any stage of the teething phase and attract babies' attention with their various colours, shapes and teething structures.